New investment book 2013
by Jones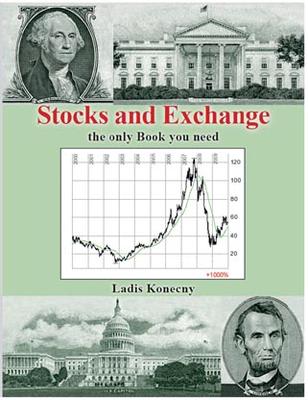 Stocks and Exchange - the only Book you need
Edition 2013
Author: Ladis Konecny
ISBN 9783848220656
http://nr1a.com/STOCKS

The book "Stocks and Exchange - the only Book you need" is intended for the general public from 11 to 85 years. Although the book is easily understandable, it describes in detail the parameters, which are ideal for safe and profitable investments in stocks or companies - whether short term or long term. When to sell or buy? This is technical and fundamental analysis at its finest. Which stocks can finance your pension with dividend payments? This book is the result of many years of practice and study of relevant literature. The book describes the strategies of the most famous investors and also my own experiences with stocks. Investment funds and pension insurance are discussed. The book contains a little information on business economics for investors and a lot of important information about the business on the stock exchange. The courses of three economic crises and crashes are investigated. The small lexicon explains 195 technical terms. There are some case studies about investors, companies and their shares. Also described is the investment in gold, commodities and derivatives. Because the state expects ever more personal responsibility for your retirement arrangements, this book is also a very meaningful gift for your younger family members. Unfortunately there are only very few profound and above all honest books on shares thereby making this one all the more valuable.
Join in and write your own page! It's easy to do. How? Simply click here to return to Best Investment Books Review.